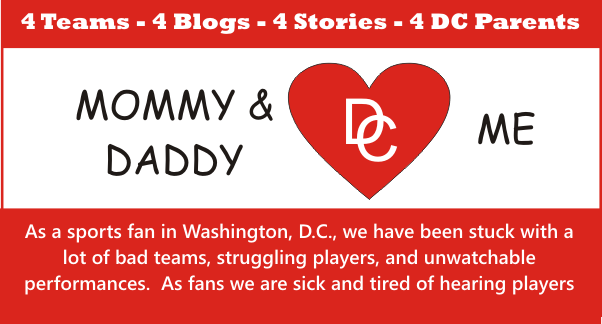 =============================================================
JaVale McGee & His Mother Pam McGee
The Washington Wizards have been abysmal for the past few seasons. They have been a laughing stock of the NBA and most of it starts with the three stooges JaVale McGee, Nick Young, and Andray Blatche. From games where Blatche is playing his hardest basketball during a blowout to try to get a triple double (he failed thank God) to Nick Young airballing layups, to planking superstar JaVale McGee running back on defense when the Wizards have the ball, the Washington Wizards are a joke.
So when one of the prime knuckleheads, JaVale McGee - 24 years old, gets grief for his play, mommy comes to his rescue and demands that the Wizards run more plays for her son...because:
"JaVale is a good kid. My son is special. He has gifts you can't teach: hands, height and heart. If I'm the Wizards and I'm really trying to build a franchise, really committed to rebuilding and developing, I would nurture that talent. I would help a kid like JaVale the best I could."
--Mike Wise, Washington Post
The title of that article is funny enough..."JaVale McGee Is Not A Knucklehead, Just Ask His Mom".
JaVale also criticized some of his Team USA teammates and when other players lashed out at JaVale, mommy was right there again telling
the Washington Post
that her babies comments were misconstrued. Maybe mommy can make him feel better when he gets traded out of DC.
=============================================================
Click The Links To View The Other Tales Of DC Athlete Parents